Find the full story behind
Your Data
We offer consultancy based on innovative data analysis to optimize time, processes, and resources, strengthen decision-making, and increase transparency for smaller and medium-sized NGOs.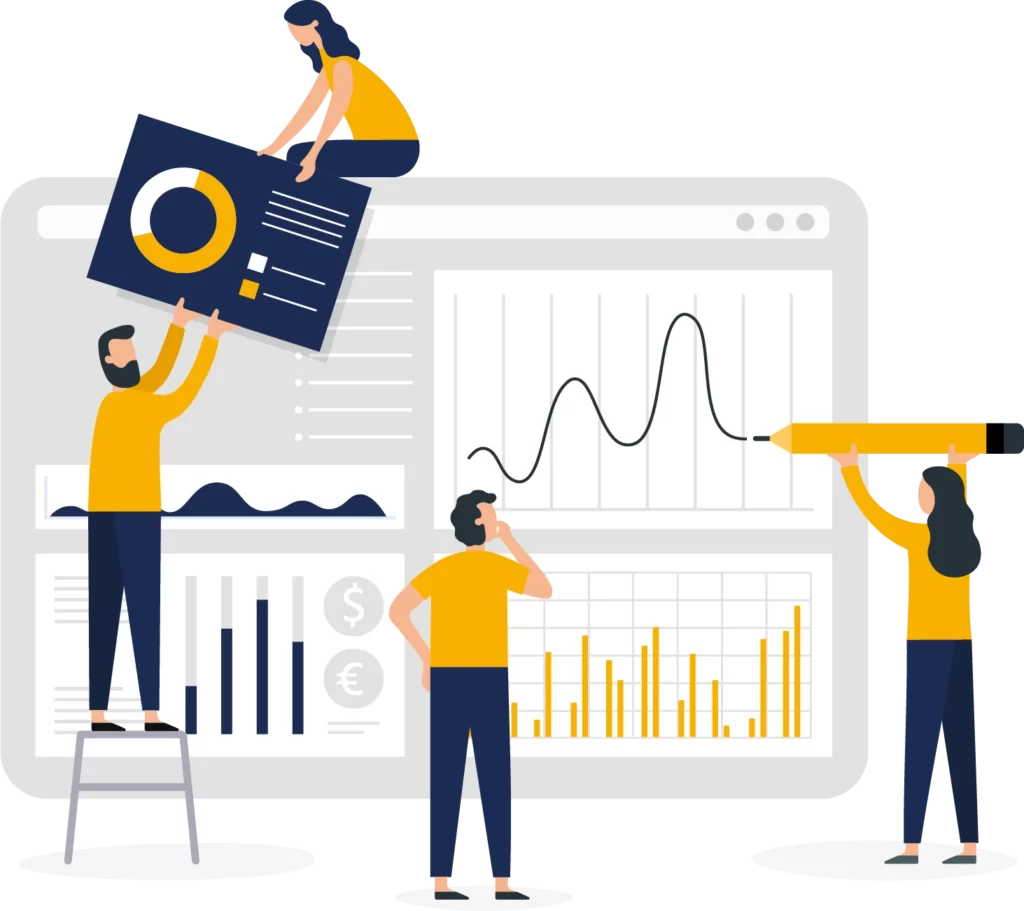 Is your NGO using its data and reporting tools to their

full potential

?
Work smarter with your reporting tools, not harder. Repetitive tasks, data crunching and updating should (and can) be all automated. Empower those who work in your organization to focus on the vision and purpose of why you do what you do.
repdev assists organizations in integrating reporting tools so your experts can focus on doing what is most important, adding value to your organization.
Embrace
the Data-Driven Era
Many NGOs struggle to harness the power of data for greater impact and transparency. According to the 2022 Nonprofits Trends report by Salesforce.org.
At repdev, we understand the challenges faced by NGOs in managing and leveraging their data effectively. We are here to bridge the technology gap and empower your organization to thrive in the data-driven erar.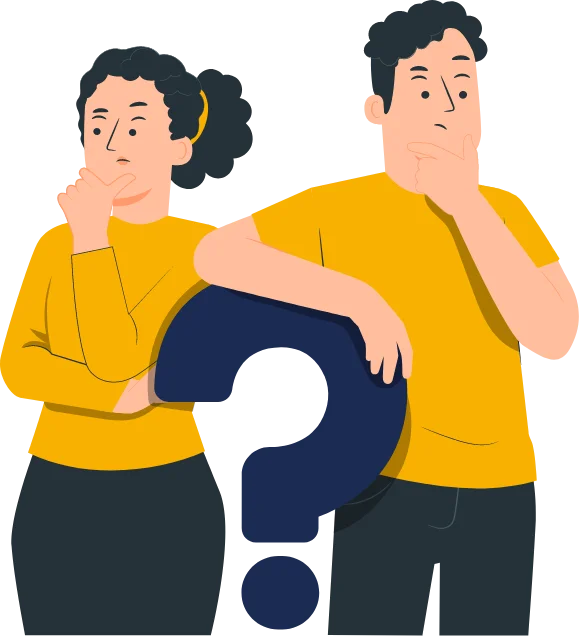 Of organizations face challenges in raising awareness,
Experience difficulty in staff retention,
Have issues with controlling expenses,
Find it challenging to measure the impact of their programs.
Of non-profit professionals are Very Satisfied with the technology they have to do their jobs.
Imagine
a reporting environment that allows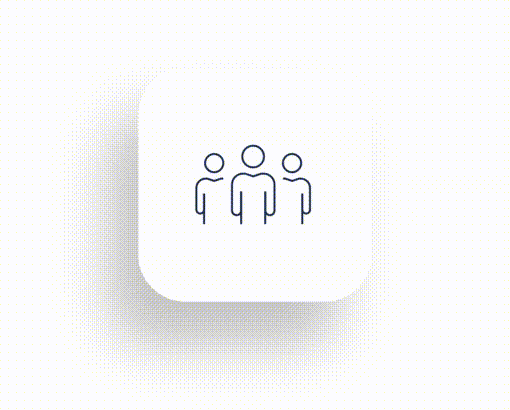 to accurately identify opportunities and risks in implementing
their activities.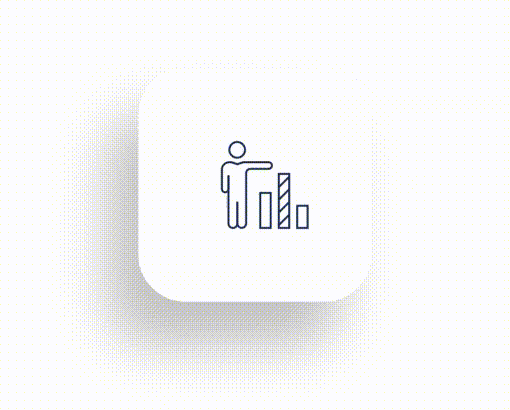 DIVISIONAL &
EXECUTIVE LEVEL
while simultaneously strengthening the decision-making process at the
divisional and executive levels.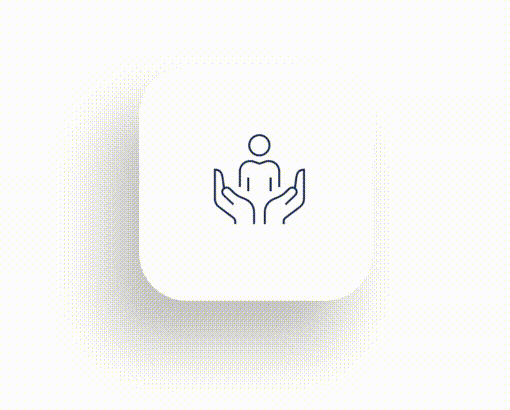 and ultimately demonstrating to governance and donors the achievement of the organization's strategy.
Find the full story behind
your data
Whether your NGO's data management is currently in a chaotic, repeatable, standardized, integrated, or optimized state, we've got you covered! E.O.G.D. is a powerful concept that can fix and enhance your data management processes, empowering you to make data-driven decisions and unlock the full potential of your organization's data.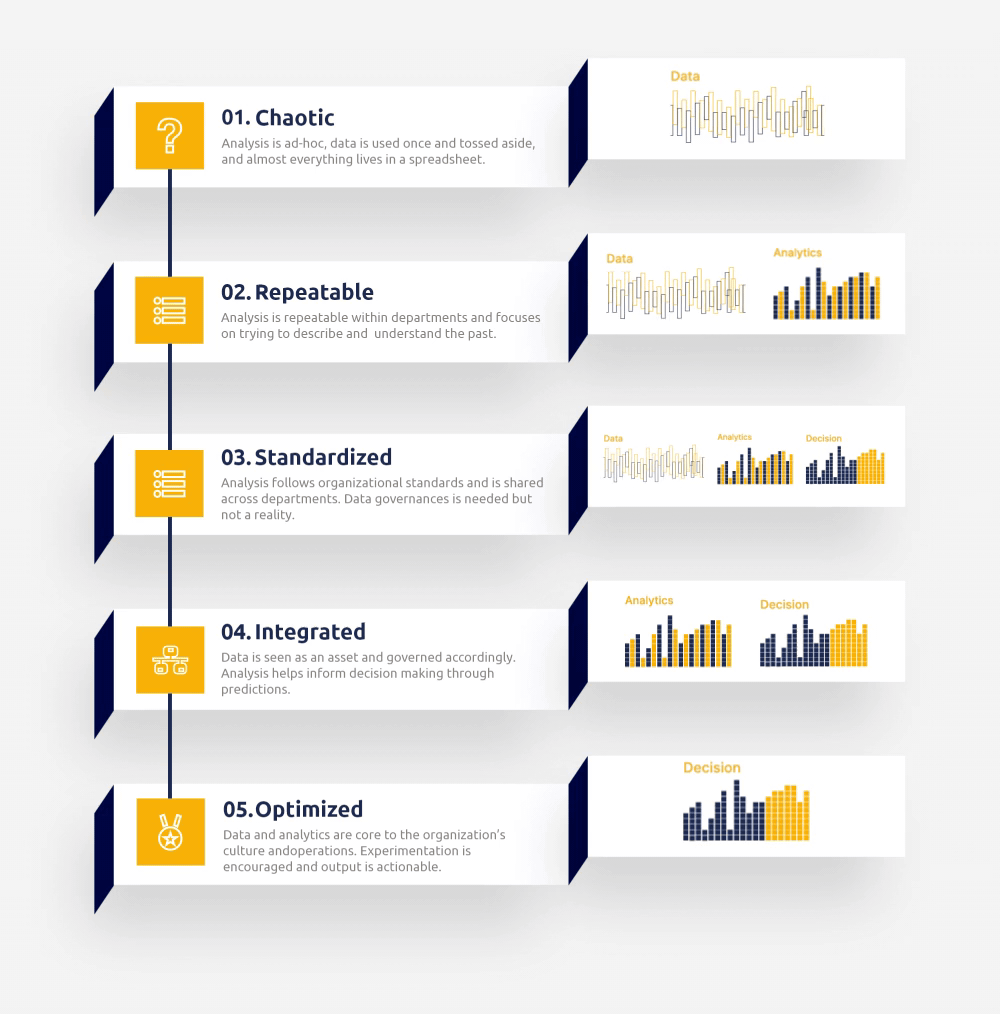 Empowering Your NGO
E.O.G.D. (Evaluate, Organize, Generate, Distribute) is a data analysis method developed by repdev that helps NGOs optimize their time, processes, and resources, strengthen decision-making, and increase transparency. With our innovative approach, we ensure that every aspect of your NGO's data is harnessed to its full potential.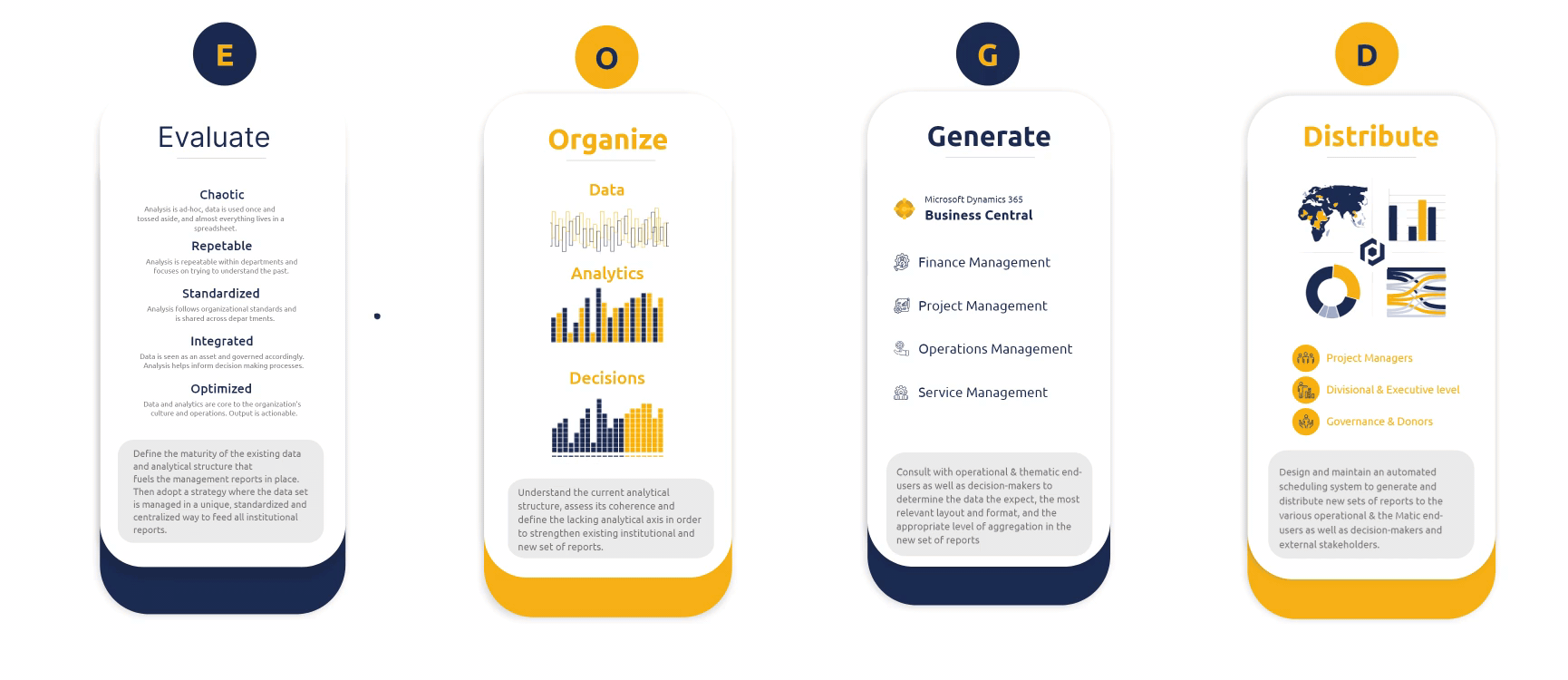 Choosing the right reporting tool can be challenging. Power BI and Jet Reports serve different purposes, but we've discovered their power lies in integration. By combining Power BI and Jet Reports, our reporting environment becomes lightweight, fully connected to your organization's ERP, and tailored to each internal and external stakeholder's needs.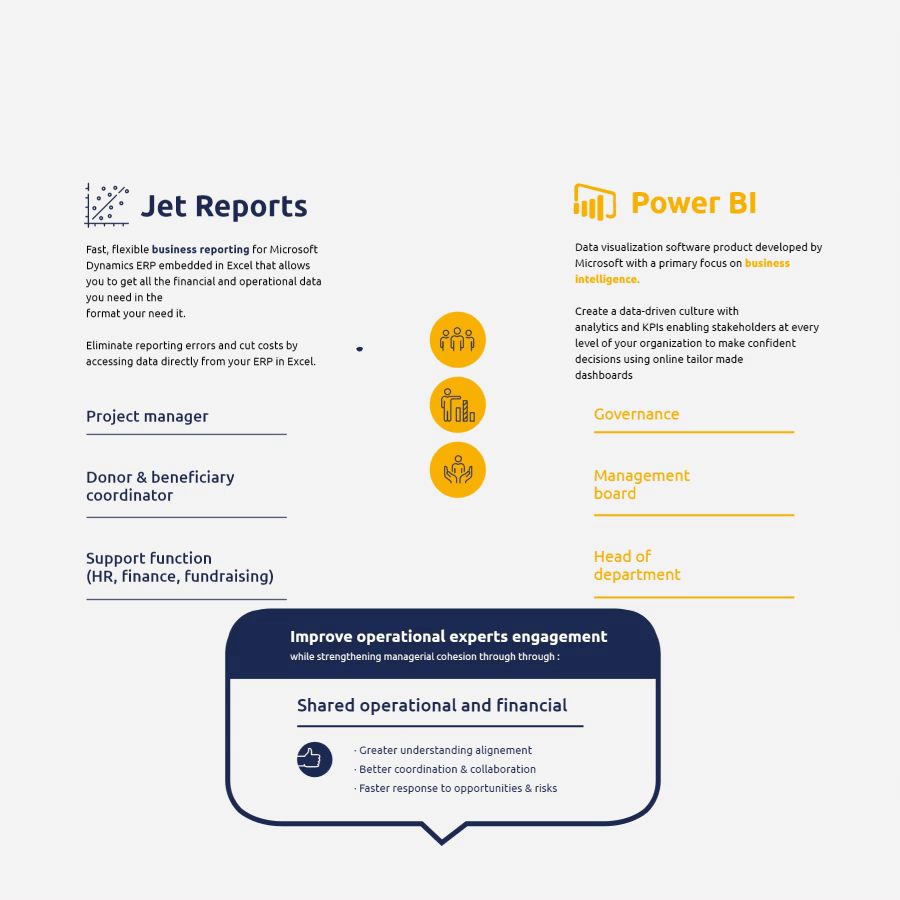 Full-featured reporting environment
With our Starter Pack, you can take the first step towards data excellence and gain full transparency and control over your data. In just two days, we can provide an overview of your existing software architecture and identify areas for potential development in your reporting environments. With this information, we can tailor technical support and training to meet your NGO s unique needs. Empower your NCO with data-driven decisions and drive your organization forward !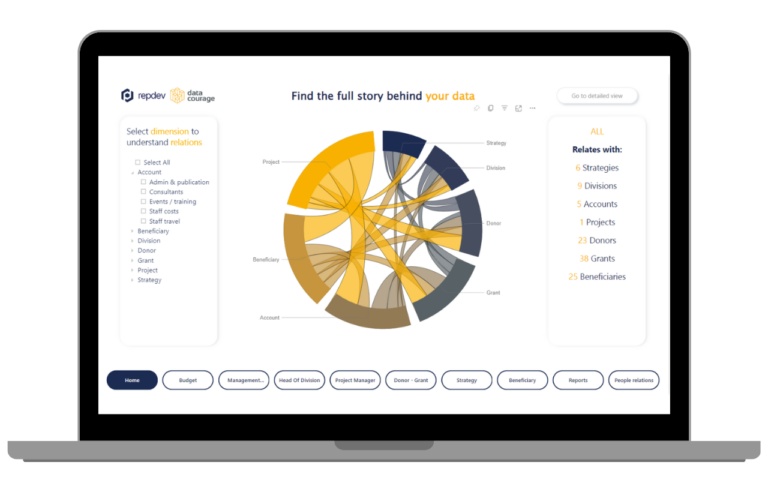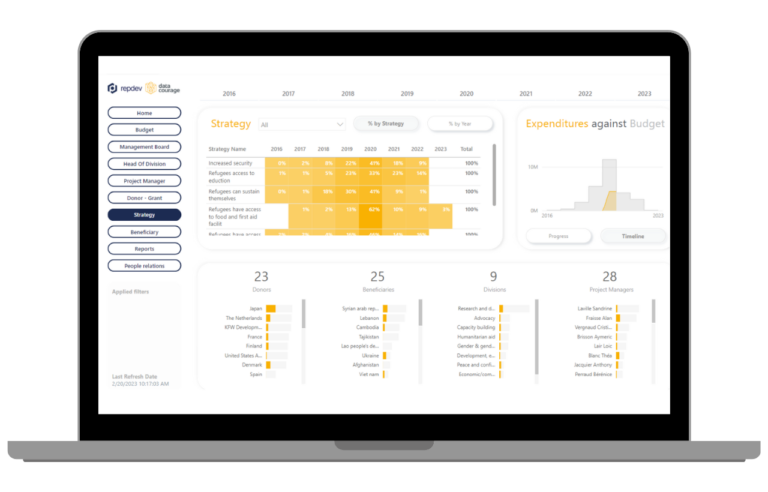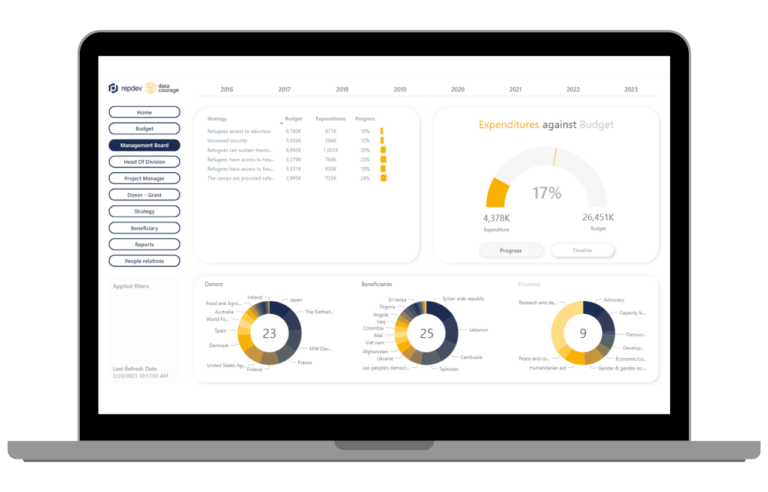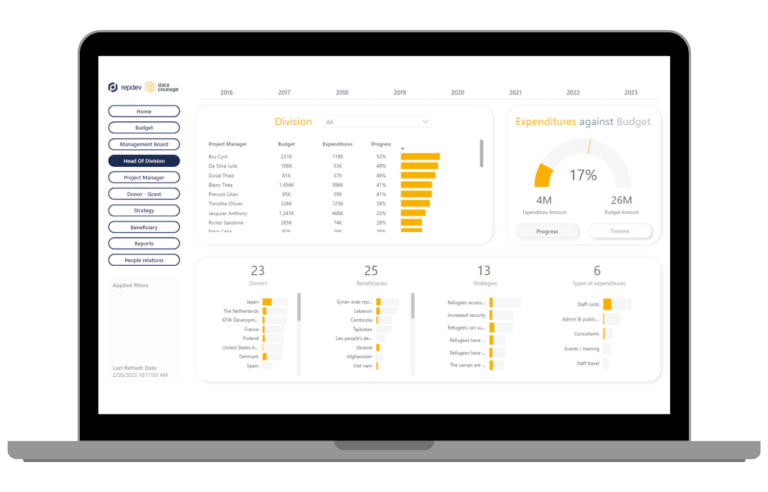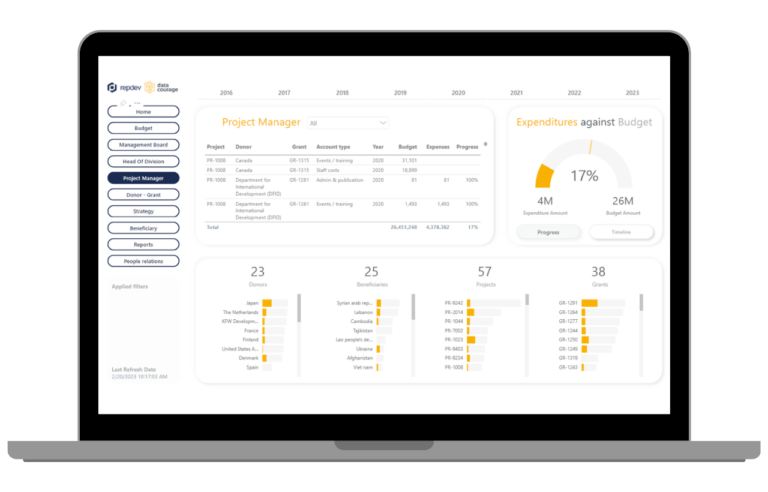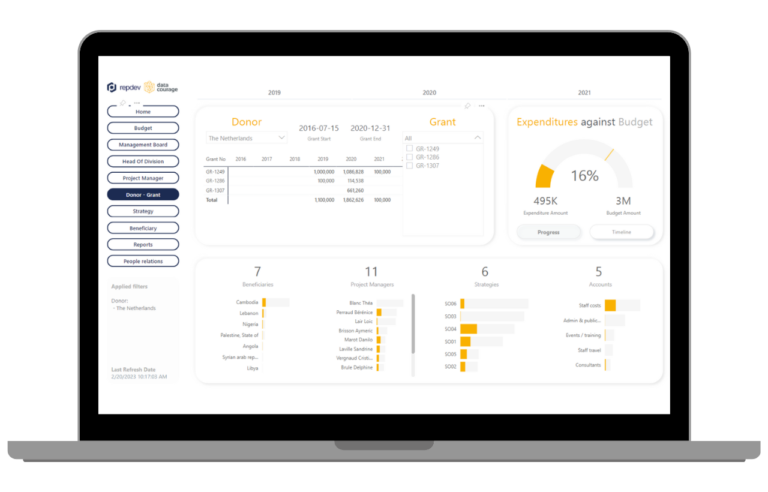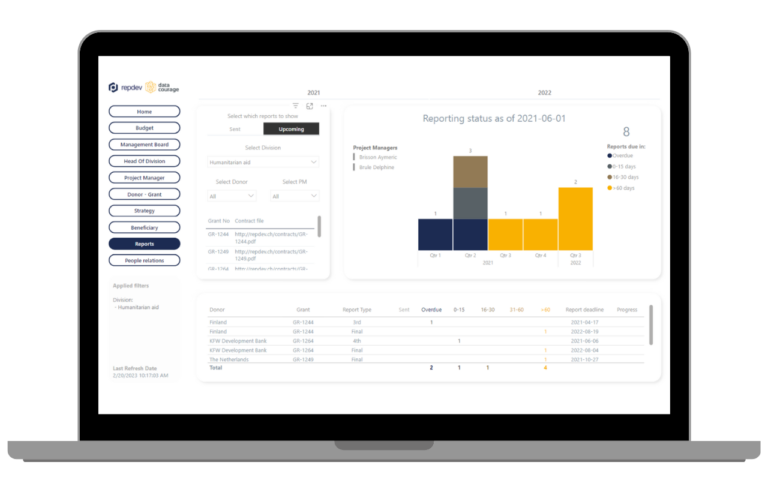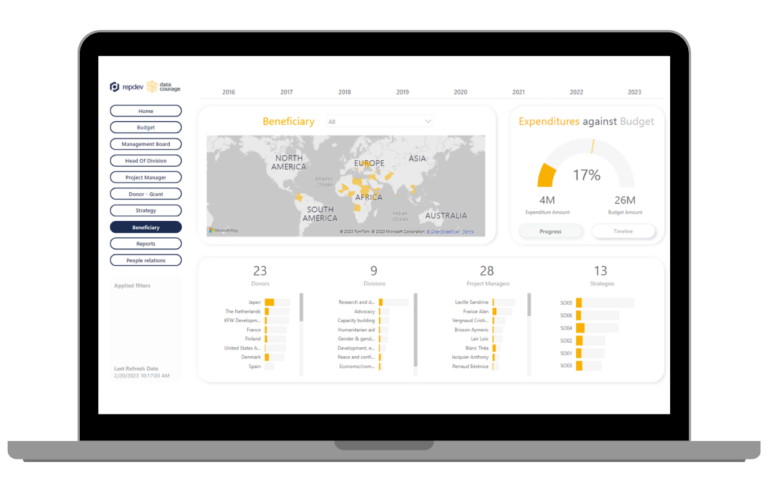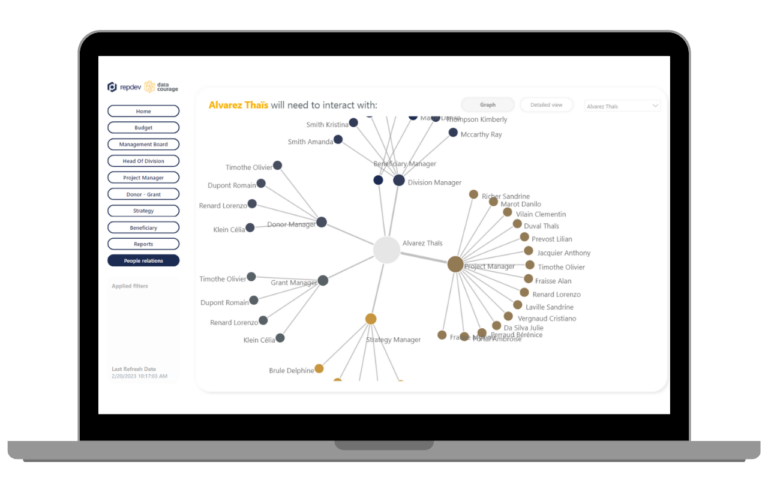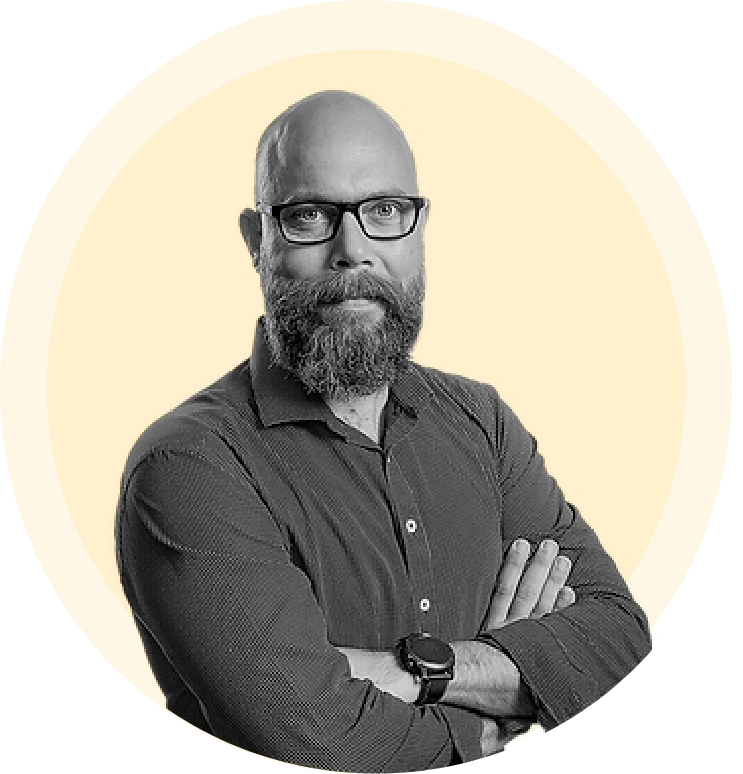 Innovative
Reporting Developer
I've worked as a Finance Manager in the field of humanitarian demining for 17 years. I focused on building healthy reporting environments, providing reliable data to all internal and external stakeholders, and contributing to sound decision-making.
For over 10 years, I've used the tools provided by Microsoft Dynamics Nav ERP and solutions like Jet Reports, Tableau or Power BI, Excel and SharePoint.
In early 2021, I started a Certificate of Advanced Studies in Digital Transformation. My studies and diploma thesis helped me shape my concept of a reporting environment that would bring organizations closer to the goals of the "Grand Bargain" agreement, and improve the efficiency and effectiveness of humanitarian action by 2030.
My current mission is to support NGOs in assessing the quality of their data and access it through reliable and automated reporting.
AI
Enthusiast and Practitioner
I'm focused on driving business growth and delivering solid results. As a practitioner in the AI Analytics and Reporting space, my commitment is to offer practical solutions for organizations to make informed, data-driven decisions.
In my role as the Managing Director of Data Courage, I bring many years of hands-on experience in crafting and implementing effective data strategies across diverse industries. My passion lies in leveraging AI and BI technologies to help businesses optimize performance, improve decision-making, and reach their goals.
At Data Courage, we navigate the complexities of data with precision and purpose. Our technology and visionary team combine to unlock the true potential of your information. What sets us apart is our fearless approach to the digital landscape. We're not afraid to delve into the unknown, turning data into a powerful tool for decision-making and growth.